Corporate Training Facility
Arka Room Rentals Equip You with Everything You Need for Successful Training
First rate training requires first rate facilities. At Arka Bangalore, our classrooms are equipped with high-tech computer hardware loaded with the latest software programs; everything you need to provide the ideal learning environment.
Our classroom facilities provide flexible options for technical training and non-technical training. Whether you are looking for a classroom to deliver your own training programs or a space to host professional, productive company meetings, our classrooms can be configured to meet your specific needs and capacity. Each room is equipped with high-speed internet access and digital projectors with technical staff present to support you with set up and configuration. And, because we are well located in the IT corridor, you will find convenient for all your needs, large or small.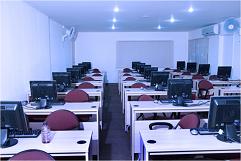 Arka Bangalore facilities include:
High-tech computer labs
High-speed internet access
Network capabilities
Digital projectors
Audio-Visual equipment
Whiteboards and flipcharts
Onsite technical staff
Proprietary software setup
Schedule a facility rental with Arka Bangalore and find out how you can elevate your next training by securing a professional, state-of-the-art location. Contact us for more information about room rentals and to get a quote.