VACISģ XPL Passenger Vehicle Scanning System
Science Applications International Corporation (SAIC) is a FORTUNE 500ģ scientific, engineering, and technology applications company that uses its deep domain knowledge to solve problems of vital importance to the nation and the world, in national security, energy and the environment, critical infrastructure, and health.
Arka Technologies is Authorized Business Partner for SAIC in INDIA.
VACISģ XPL Passenger Vehicle Scanning System
A compact, ultrahigh-throughput, full-vehicle nonintrusive scanning solution for even the busiest checkpoints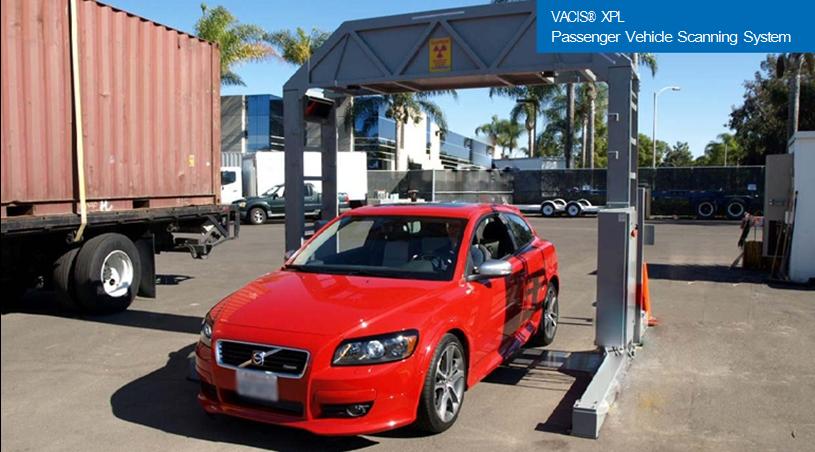 The VACIS XPL passenger vehicle scanning system continues SAICís tradition of helping customs, military, and security personnel screen more vehicles for weapons, explosives, drugs, and other suspicious items at critical checkpoints.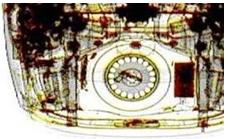 The compact VACIS XPL system can be deployed in hours directly in most existing inspection lanes, yet is powerful enough to help inspectors locate even single firearms, as well as ammunition, drugs, and similar items hidden in vehicles. And its innovative switched-energy X-ray technology provides color-coded scan images that help inspectors quickly locate organic materials such as drugs, explosives and stowaways.
The VACIS XPL systemís low-dose technology allows drivers and passengers to remain in their vehicles during the scan, enabling each system to scan hundreds of vehicles per hour. The VACIS XPL systemóa smart scanning solution for busy checkpoints.
Fast and efficient checkpoint scanning
The VACIS XPL system is designed to scan 100 percent of vehicles in the typical flow of checkpoint traffic without requiring them to stop or occupants to exit. Vehicle sensors and gate arm interfaces included with the system also allow it to operate automatically in stop-and-go traffic conditions.
The VACIS XPL systemís analysis workstations can be located adjacent to the inspection area or remotely hundreds of miles away in a central facility controlling multiple systems. Scan images can be separated from identifying information to preserve operational and data integrity. Once analyzed, annotated images and information can be forwarded to secondary inspection personnel, allowing them to more quickly find and evaluate suspicious items.
Powerful imaging performance
The VACIS XPL systemís switched-energy X-ray source simultaneously screens vehicles at two different energies, displaying organic threats such as explosives, stowaways and drugs in a different color to help inspectors quickly evaluate the vehicleís contents. The system also provides conventional high-resolution black-and-white X-ray images to help inspectors identify metallic threats such as guns.
The system can image passenger cars and light trucks from roof to pavement and bumper to bumper, allowing the entire vehicle to be quickly and efficiently screened.
Focus on safety
The VACIS XPL systemís typical dose to occupants is very low and complies with the dose limits specified in American National Standards Institute (ANSI) N43.17, the primary standard in the U.S. for general purpose security screening of humans using X-rays. The systemís access-controlled area does not extend beyond its physical footprint, and no additional shielding is required.
SAIC ó a world leader
SAIC is a world leader in nonintrusive imaging technology, with hundreds of systems installed for government and commercial clients around the world. Every VACIS system is available with SAICís dedicated installation, training, maintenance and technical support.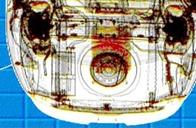 Capabilities:
Scans from bumper to bumper and roof to pavement
Does not require vehicles to stop and or occupants to exit
Minimally impacts the typical flow of checkpoint traffic
Complies with dose limits specified in ANSI N43.17
Supplies high-resolution X-ray images to assist in locating metallic threats such as weapons
Features material discrimination to help locate organic threats such as drugs
Fits directly into existing vehicle lanes at most facilities
Supports remote, centralized image analysisónearby or hundreds of miles away
Preserves operational and data integrity during scanning operations